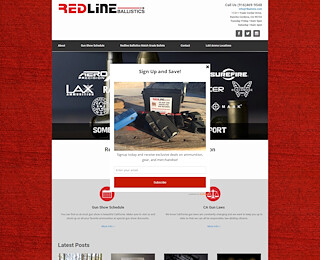 While the first trip into a gun shop in Rancho Cordova may be intimidating, this is definitely a feeling that will pass as long as you have some gun shop etiquette and tips in mind. As with anything, the more you are prepared before heading into a situation, the more success you will have with your outcome. Heating into a gun shop for the very first time will be no different. These are some helpful hints that you can keep in mind that should help you to have a great experience for your first trip to buy your first gun:
Help The Sales Staff Help You
The sales team is there to assist you, bottom line. Be sure that you take the time to ask questions, as this is always the best way to learn. If the first person that you talk to is not helpful, just find another associate who is. Any good gun shop will be happy to speak with a prospective gun owner about all of their options to try to find them the right fit for their needs and wants. 
Here is where you want to let go of your pride. Everyone has to start somewhere, so be honest up front with the sales team that you are new to buying a gun and you want information and assistance. The more you are able to tell the staff about what you are looking for and why you would like to buy, the easier it will be for them to help steer you in the best direction. 
Testing The Trigger 
Just like when you are buying a car and you want to test drive it, you have to have a way that you can test out the gun you are interested in. Most gun shops will not have a shooting range on site where you can test out each gun. However, when you visit a gun shop in Rancho Cordova, you can test out the trigger to ensure it feels like a good fit. With most guns, a dry fire can be performed to see how it works. However, you need to know that there are some guns that could suffer damage from this practice so you need to talk with the associate to see if it is alright for you to dry fire.
Anytime you are holding a gun and about to pull the trigger, you always need to open it up to verify that there is no ammo in the magazine, chamber or cylinders. Remember that the gun should also be pointed at empty wall space or the floor when operating the trigger for dry fire. You should also never be afraid to ask for guidance here or at any time during your visit to a gun shop.
At Redline Ballistics, we take great pride in being a gun shop in Rancho Cordova that you can count on for all of your ammunition and gear needs. We are happy to talk with you about outfitting your firearm with the right ammunition and our staff is always available for advice or guidance in this area.
gun shop Rancho Cordova
Redline Ballistics
(916)469-9548
11311 Trade Center Drive
Rancho Cordova
CA
95742
View Larger Map