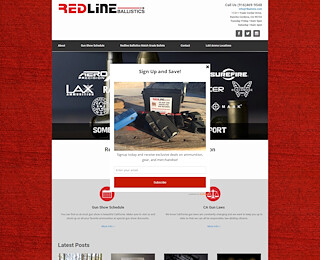 If you are a gun owner in and around the Sacramento area, you will want to find the best outlet for purchasing ammunition. Whether you are hunting or heading out for target practice, the amount of ammo will certainly stack up over time if you want to keep your stock up to your desired level. When it comes to getting and stocking the right amount of ammunition so you do not run out, you may start to shop around for bulk ammo Sac that comes at a great price.
Bulk ammunition in Sacramento is certainly not unheard of even though it is a fairly new concept. However, it has become a bit pervasive overall in the market today. It used to be that getting the ammunition that you needed meant a simple and quick trip to your local gun shop. Today, this is something that has turned into more of a bulk purchasing opportunity where you can really stock up on all the ammo that you are looking for. 
Shopping For Bulk Ammo Online
There are some shoppers that prefer to purchase their ammunition online. Some say that they are able to get discounts for quantity and overall lower prices. However, this is a type of experience that still leaves you without the guidance and support of a trained professional if you are not sure what to buy for your firearm or the intended purchase. Of course, you also need to remember that when you are looking around online that you need to think about whether or not it is legal within your state to make such a purchase over the internet. Always check on the local laws in your area.
Gun Shows 
Another option you may have when bulk ammo Sac is what you are after is hitting up some of the gun shows in the area. This is a nice option when you want to get some nice discounts on your ammunition. The chances are good that you will find a variety of vendors that all have a great reputation along with a staff member who is available to address whatever questions or concerns you may have.
Gun Shops 
While shopping online or hitting up big box stores and gun shows may seem appealing, the only way to ensure you will always have a professional and worthwhile experience will be working with a gun shop in the Sacramento area that you can trust. This is a level of expertise and customer service that you simply cannot get elsewhere whether you have questions on the caliber of bullet you need as well as the type based on your firearm or application.
At Redline Ballistics, we are a full-service gun shop offering a complete selection of ammunition so that you can get the bulk ammo Sac that you need. You may also be able to find us at some of the gun shows in the area and we would be more than happy to talk with you about the bulk purchase that you are thinking about making. All you have to do is contact us to go over your needs!
Ammo Depot Sac
Redline Ballistics
(916)469-9548
11311 Trade Center Drive
Rancho Cordova
CA
95742
View Larger Map