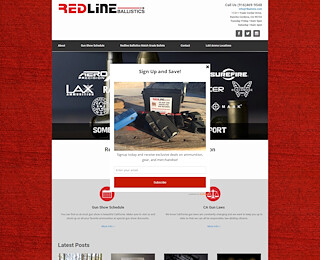 When it comes to getting the ammunition that you need, it is only natural to want to save as much money as possible. Everyone wants to stretch a dollar, so why would ammunition be any different? You can start by going online and doing a search to find ammunition near me and then narrow down your results from there. However, you always want to remember that for reasons of reliability and safety, you never want to scrimp in any way on your firearms, ammunition and all of the related accessories. With that being said, these are some of the most effective tips that you can keep in mind when you want to be able to save money on ammo: 
Shop The Sales 
Any retailer will offer sales from time to time – so you will find that gun shops will be no exception. You need to be sure that you keep an eye out for year-round sales as well as random sales so that you can get the best deal. Certain times of the year like Black Friday or right around the holidays are a good time to get some nice sale prices on the ammunition that you are looking for. Last minute holiday sales and anniversary discount sales are a nice way to save some money on the ammo that you know you need to buy. 
Gun Shows
Lots of local gun shops around you will often take part in gun shows. These are your chance to get a sweet bargain on ammunition. You may also find a range of accessories and firearms that you can browse through to add some items to your collection. However, you always need to know that you are going to be shopping with the best gun shops and vendors at these shows, so try to research who will be there before you attend. 
Storing Your Ammunition
After you have gone and searched for ammunition near me and you have what you need, how are you going to store it all? When stored in an ideal way, ammunition will have an incredibly long shelf life. This may depend on factors like how your ammunition was made but it also needs to stay clean and dry if you want it to be able to last for many years.
Your ammo should:
Be stored the furthest distance possible from any heat source
Kept indoors in a cabinet or storage box that is both blast and fire resistant
There are many ways that you can find the best prices and selection on ammunition near me when you are ready to shop. We want you to know at Redline Ballistics that we are always looking for ways to help our customers find the ammunition that they need at a great price. Not only can we help you to find all the ammo that you are looking for but we are also available to give advice on firearms, firearms safety, the best handguns for beginners and much more. We would like to show you what we have to offer at our full-service gun shop, including some of the best pricing on the right selection whenever you find yourself shopping for ammunition.
Redline Ballistics
(916)469-9548
11311 Trade Center Drive
Rancho Cordova
CA
95742
View Larger Map